How To Write A Process Essay: Tips And Tricks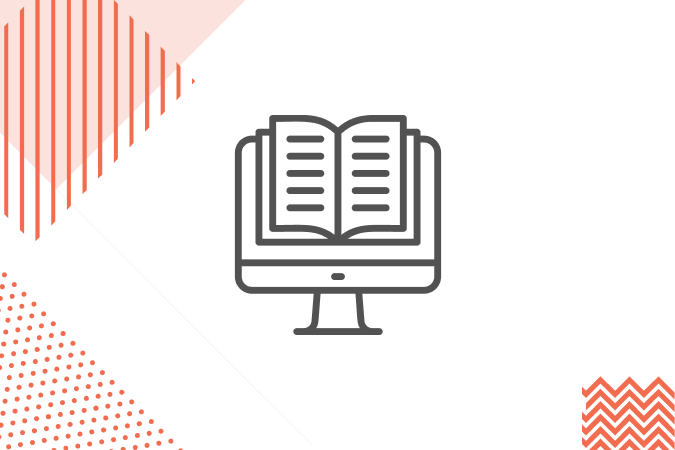 2020-12-14
Student life is exciting but challenging because teachers give a lot of tasks. Some of them are not difficult, and you will not need much time to complete them. But most of them remain a daunting task and can take several weeks and require a lot of energy.
One of these tasks is writing a process essay. At first glance, an essay of this type may seem unfamiliar to you, but you have met with it in real life in instructions on how to use some item or a manual for use. Process papers are often used by factories who need to describe how to use shampoo, detergent. And when you read it, it seems very tedious, long. Accordingly, the essay process also takes a lot of time.
However, such an essay is not just an instruction for a student, but something more. In the text, you need to describe the entire process of work and structure the paragraph logically correctly.
The problem most often faced by students is the choice of topic and how hard it is to perceive what you want to write. To do this, you need to spend quite a few hours looking for suitable information in books, magazines, Internet resources, and only after that create your compositions that will not be like dozens of others.
Seeking term paper writing service? – EssayUp.com is just the right place!
How to easily identify what is a process essay
This essay is easy to define – it is a process that is an instruction for creating any object, phenomenon. More precisely, when you see how to make or how to cook, you immediately see that this is a process essay. With this assignment's help, the student needs to understand how to complete creating something or improve skills in any area. The process essay is also used in cooking to prepare some dishes. So when you read cookbooks, know that they are written in the process essay style, even the birthday cake.
The essay should be well-written so that the reader can get as much information as possible from it and learn how to do some process. How to determine how well you wrote the text? It is enough just to read your document and understand whether everything is written in simple language; can anyone do it? If yes, then you succeeded.
With the help of our guidelines, you will learn how to structure your text. Professional writers claim that the writing process essay's skills will help you further create a study where you need to describe the steps you took during the experiment.
Structure for a writing process essay
Many students wondering how to write a process essay. It may seem to be easy. Nonetheless, often students make mistakes. Thus, we provide a ste-by-step guide and begin with a structure.
Introduction: consists of general information and thesis. The task of reference information is to grab the attention of the reader. The thesis's task is to explain what process you describe, how many steps are needed, and what to do back.
The main body consists of three paragraphs:

The first paragraph includes one step to do some process. It needs to be written in detail.
In the second paragraph, describe a few more essential steps of the professional, make sure that the transition between paragraphs is logical.
The third paragraph describes the final steps of the process and advice on what to do for the best result, based on your experience.

The conclusion consists of repeating the thesis: you must briefly state what you wanted to achieve with the help of this process and what result it will bring, useful or harmful.
You must remember that the reader will achieve the same good result as you during any process. Therefore, describe the actions as clearly and readily as possible so that you can imagine how to do it. Do not use too many unimportant phrases to describe anyone steps during the process, only precise actions.
What is a thesis in an essay?
You've written a few introductory sentences, but the entire paragraph must end with a thesis. This is an essential component of any essay; with the help of a thesis, you can tell the reader what you will do or what problem you want to solve; in other words, this is the main idea of ​​the essay. The thesis will direct the reader immediately to information about what this article is.
But there are times when you don't need a thesis to write a process essay. For example, if your teacher asked you to write an essay for only 100-200 words, then naturally, neither the structure nor the thesis will fit there, only the process itself. Therefore, to do the job well, check with the teacher all the necessary writing, style, format, number of words, etc.
Step-by-step instructions for a writing process essay
Explore who your readers are. Writing an essay is very important to know your target audience. This will simplify the writing process because when you know who you are talking to, it is easier to write and choose words to describe actions. To make it easier for you to communicate with your reader, answer a few simple questions:

Do readers know what you are writing about? Do you need to do a background story about the subject you are about to describe?
Does the reader need brief information or detailed instructions?
What style do you need to describe the process?

Use a bulleted list of tools to complete the process. So that the reader can not only understand how to do the process. It is also necessary to explain what tools can be used to cope with the task and what materials are needed. If you miss such an important point, people will not be able to use your real-life instructions.
Create a plan. For you to have no problems while writing an essay, it is essential to make a plan. To do this, you need to think about what you want to write, then using a pen or a program on your phone, write a detailed plan, step by step, what to do, how to structure, and then start writing.
A plan will help you overcome your stupor while writing. Just by looking at it, you will immediately remember what you wanted to write. It would help if you did not rely only on memory, it can let you down, and then you will no longer remember what you wanted to write so importantly in the text. As soon as you apply this technique, it will be easy for you right away when writing because there is always a hint for help.
Start the text with an introduction. Take your time, but follow the plan. Start the text not with the main description of the process but with the introduction because it is an equally important detail of the entire document. With the introduction, you can grab the reader's attention. Explain why it is essential for the reader to know about this and why you chose this action.
Create the main body. Do not rush to describe the process right away; the transition should be smooth and logical. By moving from one part to another, the reader will not only be able to see where the beginning and end are, but it will be convenient for him to read your essay.

Stick to one rule. For every process, a paragraph. It is unnecessary to tulle everything together; the reader may lose interest in reading only because it is inconvenient to read. Describe each step-in detail, because they all differ from each other and lead to some result.
In the central part, you must come up with life hacks for completing the process so that the reader understands that no one else has done this before you. For the same reason, you need to describe the execution processes as vividly as possible. Each reader will have a positive review of your essay, only if the information is presented in an accessible language. After all, why then draw up instruction on the process, if in the end, no one can do it.

Make a conclusion. You are at the finish line, and all the hard work has been done, now it remains only to generalize the information and bring it to its logical conclusion. Briefly outline the essence of the process, how it will benefit the reader. The conclusion should be short, but several sentences in one paragraph. Do not drag it out because the reader is already impatient to get it done, and do not forget to wish you success.
Expert tips for a writing process essay
Coordinate everything with the teacher; if he claims that there is no need to write the introduction and conclusion, you will avoid unnecessary work. Start writing the main body right away, without getting familiar with the process.
If you can shorten the process of creating a product, you will only be thanked for this. For example, you need to create a resume and tell us how to do it quickly without wasting time. You can use templates in your resume, advise how to do this and what fields you need to fill out.
To make your story more than just empty words, refer to the statements of great people. It is also allowed to use links, not video, where you can read how to do it and see the process itself. Pictures, graphs, tables will also make your story more colorful. But when quoting, make sure you are using one single style, it could be APA, MLA, ASA, etc.
Listen to your opinion. Find your writing style; the reader is much more interested in reading what he has never seen before.
Put yourself out of the place of the reader. If you need to appreciate your text, then read it from the reader and make it easy for you to read the document. If you cannot create an objective opinion, ask someone from your friends to read the article and make comments on the text.
List of the best themes for a process essay
You are familiar with the process of writing an essay, then let's explore the topics. Do not limit your imagination; consult with your teacher, friends, family. We also offer our list of topics:
How can you lose weight with exercise?
What rules to use to be successful at work?
What should be done to get rid of bad habits?
How to build a treehouse with the help of available tools?
How to plan your vacation?
How to live a healthy lifestyle?