How to Write an Autobiography: Step-by-Step Writing Guide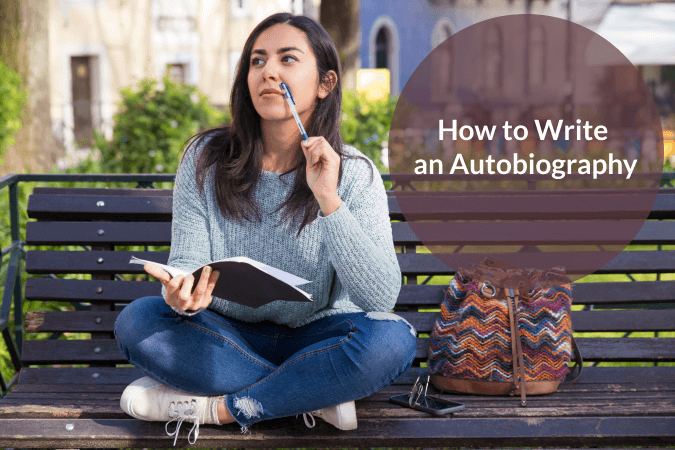 2020-02-01
Probably, you might think that you are not Nelson Mandela or whoever to write an autobiography piece of writing. However, with this guide in the article, you will deliver the best paper ever. Let's review how to write a proper memoir in this article.
 Mind your audience when you start an autobiography. (Think what they might expect during the writing process).
 Select your life story type. Choose a topic. (Brainstorm and jot down most important events).
 Compose an essay outline. (Ensure there is an introduction, main body, and conclusion).
 Make proofreading and editing. (Check the paper for mistakes and correct them).
Trusted "write my term paper" service- satisfaction guarantee!
What Is An Autobiography Essay?
It is a type of paper that concentrates on your experience, life, and you. When essay writing, you should make a personal statement, giving personal details about yourself, and give the reader a community answer for their questions. You might include this data to your CV, resume, or part of the application.
What is the Best Autobiography Essay Format?
There are many various kinds of formatting in academic writing. First of all, you may write a paper describing your experience from birth until the present moment. Also, you may write a memoir, describing a specific part of your life. Besides, there is such a type of essay called personal narratives, which requires more details.
4 Steps In Writing An Autobiographical Essay
There are some necessary strategies and tips to follow when composing an autobiographical essay. Let's review them.
Step 1: Planning
Always plan what you are going to write further. Define your topic and goals. Make a draft.
Select a story which you wish to tell or which you want to get out of the system
Select the real story from life, which describes your character the most. For example, you may define a significant accomplishment or challenge which you have faced.
Define Your Goal for Writing
Concentrate on purpose. It will help you to concentrate on the proper things.
Consider Your Audience
Mind the type of reader of your story. Try to fulfill his/her expectations.
Generate Ideas for Your Autobiography
Utilize different techniques for writing an autobiography. For example, you may list, write questions, or cluster to get some inspiration.
Make an Outline
Try to make a maximum detailed outline. If you do it this way, it will help you not to forget anything and write faster.
Step 2: Writing
Start your memo with a catchy sentence to draw the reader's attention. This sentence is supposed to take the reader inside of your story. Here are the things you will have to do next:
Compose a Paper in the First Person
Utilize the 1st person perspective (mine, my, me, I).
Start with an Engaging Sentence
Start to tell your story directly in the introduction. The proper introduction should contain the main point when you write an autobiographical essay.
Describe the Setting
Utilize vivid details to describe your environment. Give background and context to your reader for a better understanding. Avoid beginnings, which are too broad or general.
Transition from Your Introduction into the Story
When you tell your memoir, you must make a stable transition. Make sure you finish the opening with a specific sentence that is engaging the audience to read further.
Tell Your Story
Tell the readers about further events step by step. Ensure you do not skip some essential details, looking in your outline. Proceed from the place you left in the introduction.
Conclude Your Story
The conclusion of your autobiography should include an exciting story that should be a memorable one too. Ensure you give some reflection on the experience and wrap up the loose ends. For example, you may tell why this story is so significant.
Step 3: Conclusion
Here you will have to set an individual lesson learned from your experience. In other words, you will have to mention the reason why your experience is so relevant. For example, you may tell the reader what came out of your experience that you have not expected.
4: Polishing Your Paper
Check out your paper for errors and correct them after your finishing of writing the essay. For instance, you may improve your punctuation and grammar. Also, this step includes making sure the right structure is followed.
Include Many Vivid Details and then Dialogue where It is Appropriate
Thanks to the abundance of more information and dialogues, your story will look fresher and more alive. For instance, you may describe the surroundings or people in in-depth detail.
Consider Organizing Your Story in a Non-Chronological Way
It is sufficient to hold the story in chronological order, but you may also try to do it another way. For example, you may begin your narrative in the middle of events and intrigue the reader.
Be Yourself
Try to represent the events in a way they describe who you are. Ensure the paper reflects your personality and experiences. For instance, you may show the readers your sense of humor.
Autobiography for College and High School
It is necessary to generate an autobiography for both high school and also college students. If you still doubt how to do it, writing your dissertation, you may ask experts from Essayup.com to help you do the research. Once you do it, you will get a high-quality paper with the most appropriate structure.
An Autobiography Template for Students
An excellent autobiography must include a theme. It is the main lesson you have learned from some experience. To create a topic, you should discuss some events by introducing a role model.
Phrases as the First Sentence of Your Autobiography
To help you write an autobiographical essay, you may use these posted phrases, making research as an autobiography example:
 I was born in…
 My earliest memory is…
 My lifetime dream is…
 One phrase that I will never forget is…
 The main lesson that my parents taught me was…
 My motto in life is…
 When I was growing up, I always dreamed of becoming a…
 One easy event that influenced who I am today is…
 I am driven by my desire/passion/wish to…
 My favorite childhood picture is…
Need to Write an Essay?
If you are unsure how to write an essay or have a question after reading this article, you can always contact Essayup customer support representative. Get your research paper was written and all the jobs done by professional writers. Just occasionally send a message to us, agree to our terms (terms of service), and we will help you not to lag behind!