Professional Essay: Tips To Cope With The Task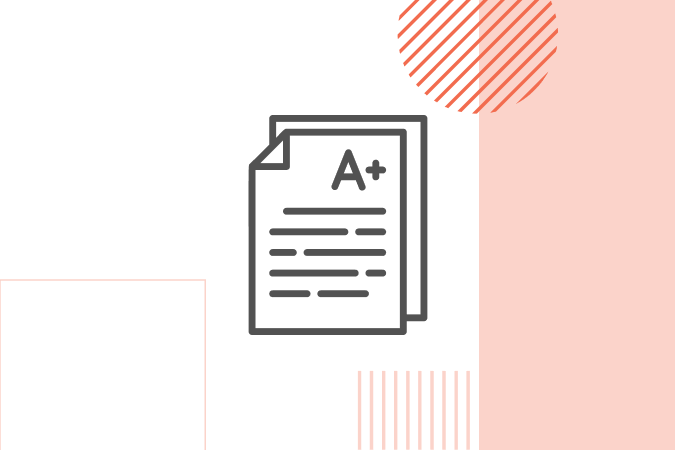 2020-12-17
A professional essay is a complex task. No matter how long you procrastinate. One way or another, you will have to sit down and write your essay project. This is the day when you understand that there's no time for postponing the task. Nevertheless, there is enough data on the internet about how to write an essay; you still get confused. You may have a topic and the requirements of a professor. But what's next? Has anyone told you about the right way to compose a professional essay? For different purposes, professors ignore this question and leave students without the answer. Therefore, even with lots of resources available online, you cannot come up with at least a paragraph or two for your professional essay project.
The professors are most likely reluctant to tell the details about good professional essay writing. Perhaps they expect students to cover each aspect on their own. So what should you do if you have little idea about the correct writing process? We are here for you. In the article, we have come up with useful tips for every student. These tips and the information, in general, will guide you and help write a well-organized paper at ease. We will show you the tips to work with the material, how to process it, and how to edit the final writings. This is a universal guide. It will help you not only with a professional essay. This applies to almost any type of essay.
Here you can buy coursework, essay or custom term papers.
What to start with: initial writing process stages
For many students, writing a paper starts with basic writing. But that's a wrong approach. There are several preparatory stages to do before you put the first word on a piece of paper. If you also start writing immediately, you can face a real challenge. You can stare at a blank paper and think about what to do next. If you have the same issue and get stuck at the very beginning, you need to consider the initial stages of professional essay writing. Let's take a closer look at these stages.
Understand the topic
When you get the essay task, you receive additional information about it. Usually, there should be a topic and general requirements for the task. Before you start writing, you have to grasp the main idea behind the theme. First and foremost, look through the requirements one more time and see what the professor wants from you. Consider everything that's written in the paper and think it over carefully.
If you miss this step, you will fail to write a good professional paper. To get an idea of the topic, ask yourself several questions:
Why do you write a paper? What is the purpose of writing?
Do you need to find relevant and up-to-the-point arguments?
Is there a need to prove your words with statistical data?
Do you need to describe a phenomenon or concept?
Is there a task to address a particular issue? What aspects should you mention during the research?
These questions aren't the only example to work with. These are basic questions that can help you provide a detailed analysis of the professional essay project. When you get answers, you will have the minimum information to work with. This could serve you as a great starting point.
Time to brainstorm
When you are done with reading the requirements and getting closer to your essay's topic, you need to move further. The next step would be to brainstorming the ideas for your essay.
What do you think about the topic?
How can you tackle the main challenge?
What are the most appropriate ideas for writing?
Who is your target reader? Whom should you address in writing? How can you hook the audience?
What are the most relevant resources for taking the material?
These are nice questions to help you with brainstorming. This is a necessary step. You can't simply miss it or ignore it. The quality of the paper and its readability will mostly depend on this stage. If you underestimate the brainstorming process, you can lose important insights and ideas.
To make it easier, you should write everything down one a separate paper piece. Take a pen and write the resources, ideas, and arguments separately. This way, you will get the correct structure and will be able to operate these facts for the further writing process.
You can also rank the ideas and allocate the arguments correspondingly. This paper will also serve you as a guide or an outline. You won't forget the necessary information and will be able to lookup certain ideas.
Time to research
To conduct research, you need basic information and points about the topic. If you manage the previous steps, you have everything required for in-depth analysis. When managing the research, pay special attention to the type of essay you work with. There are essays where you have to provide scrupulous data research with sound arguments. This way, you need to look for relevant material resources and choose only credible data.
If your task is to describe an issue or use your imagination, the research process will be less demanding. Though you still need to look for important information to complement your paper.
Despite the type of essay, you have to provide a comprehensive list of resources at the end of the paper. For this reason, the research stage is crucial. But where should you look for the resources?
First of all, take a look at your papers and see if there's something mentioned by the professor. You should probably insert scientific data or some statistical information related to the topic. Not to lose the points, make sure to look up the requirements for the task.
Use authoritative websites. Try to learn if there are certain sites that your professor dislikes or considers inadequate.
There is no need to read the research paper until the end. If you see that the document is huge, you can read only separate excerpts. This is not a research paper. This is a simple essay. You don't necessarily have to study every page given in the resources thoroughly.
What is the outline?
Do you know how to structure the essay? If you are a college or university student, writing an essay is a common thing for you. Thus, you should know what structure to follow. But this section would be a simple reminder for you.
Start your essay with an introduction. This part is aimed at introducing the topic to the reader. Here you shouldn't expand on the subject too much. Give a slight idea about the topic and hint to the theme. The introduction can't also be long or complex. If you write a complicated introduction, the reader may lose motivation or continue reading.
Body paragraphs. This is the part where you include the major data and facts. Here you should elaborate on the topic and include all the relevant arguments. Don't be afraid to reveal the material. This is the only correct place to insert the information in the paper. But don't confuse this section. Make sure to give appropriate arguments and expand on them correctly. Use transitive words and word constructions. This will make reading easier.
Finish everything up with a conclusion. This is the final part of the paper, where you have to summarize the main points of the essay. Make sure to restate the thesis and sum it all up clearly.
Do you really need an outline? This is a part of your preparation process. Making sure you have an outline, and you know that there's a scheme to follow. With a structured scheme, you will ensure natural text flow. You won't be distracted by various factors. If you think it will take a lot of time, you're wrong. Writing an outline can be narrowed down to simple bullet points. When you have at least some structure, you are ready to elaborate on your thoughts on paper.
Let's get started with writing
Now it is time to work on the writing. When you're done with all the preparatory things, you can start writing. But here are also some tips to follow for more productive and correct work.
Mind the language. When we are doing academic writing, it is mandatory to follow the rules of the language. Academic writing isn't about how we speak. Proper grammar use and correct punctuation are what you have to look for. No slang words or abbreviations must be included. Make sure also to use specific subject-related vocabulary.
When writing, follow the pace and order that you're comfortable with. You can start with body paragraphs and then move further to writing a thesis.
Try to use as little generalizations as possible. Be specific and explain everything carefully. Every argument has to be proved with real data or facts.
Don't forget about the revisions. It is necessary to look through the paper several times before submitting it to the professor.
The last step: revisions
Revisions are the last thing that you have to resort to. This is what you can't simply miss. Make sure you dedicate enough time to edit the paper in the end:
Pay attention not only to some grammatical aspects. You need to check if the text flows naturally. Suppose there are enough transitions between the sentences. Read the text to see if the information is delivered appropriately.
When you understand that the text sounds good, you need to check the language. Grammar, stylistic and punctuation aspects must be considered.
The last thing is the correct format. Check the requirements and adjust the text correctly.
That's it. Now you can easily cope with the professional essay on your own.