How to Choose a Writing Company You Can Trust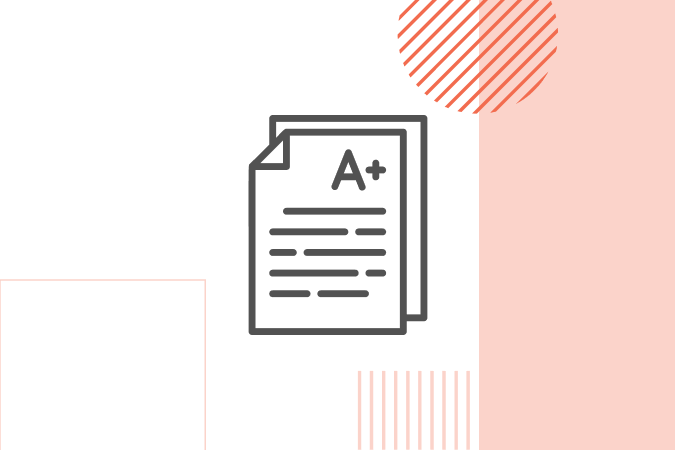 2020-06-16
Selecting a writing service is a very responsible step. The chosen company should not only complete a paper but also provide a range of additional services and features to make you feel safe and comfortable.
There are hundreds of similar companies on the market, and it often becomes difficult to pick the one to write your essay or dissertation. Below we'll tell you what things to pay attention to when selecting a custom writing service.
Don't chase the lowest price
We strongly recommend you stay away from writing services, which promise 'free' or 'the cheapest' papers, especially in a matter of hours. Essay writing is very difficult and requires much time and skills.
If it wasn't the case, you could do the paper by yourself. Right? When seeing the words 'the cheapest' and 'free,' most likely, you will be offered a plagiarized assignment that the company has been sending to other students as well.
That is why the best solution is to stick to custom essay services at average prices. Thus, you'll be sure that the papers are unique but still that the company isn't just trying to trick you out of money.
Make sure they write in multiple styles
Being in high school and college, students have to face multiple types of assignments: essays, laboratory works, reviews, presentations, research papers, and much more. Each of these assignments has its own writing style and requirements.
A good writing service should be able to deal with all the tasks. If you need a compare and contrast essay, but they can only deal with a narrative one – they are definitely not the best option.
Another important feature of professional custom writing is that every person has a unique writing style and habits, and the company should follow them. When you are assigned to a writer, this person must get familiar with your style and stick to it when completing the paper.
This will make the essay very similar to the rest of your papers, and the tutor won't have any doubts or suspicions.
Timely responses and direct communication
There is nothing worse than a writing service, which doesn't answer your questions. Reputable companies have lots of communication channels: phone numbers, instant messengers, live chats, and emails.
Make sure that the customer support is available 24/7 and provides project assistance without days of. Thus, you'll be able to add comments or place urgent orders. And of course, you'll track progress instead of worrying whether the paper is being written or not.
Available guarantees
When paying online, students always worry that they will be scammed and will be left with no money and essay. If you want to be sure that the provider is honest and fair, it's important to check whether it gives all the necessary guarantees. They may include:
Delivery before the indicated deadline;
Only up-to-date sources;
Confidentiality and anonymity guarantee;
Free revisions;
Refund policy.
Remember, once you gave them money, the company works for you and must bear responsibility for the result. If the chosen service is not able to give the guarantees above, it's better to search for assistance elsewhere.
Experience of writers
If you want to get the best compare and contrast essay, having access to the best writers is a must. You need to make sure that the chosen company hires degree-holding authors and not foreign students. It is compulsory for a solid writing service to hire writers with a Master's or Ph.D. diploma, as well as with native English and proven experience.
Reputable companies make sure they have a team of authors with outstanding writing skills and love for helping others.
Plagiarism reports
One of the riskiest things about cheap writing service is that the college essay can be plagiarized. Customized papers can't be free or cost a few dollars. That is why, when choosing an essay writing service, you need to be sure that the assignments are written from scratch.
The best way to ensure that the essay is original is to ask for a plagiarism report. Some companies provide it for free, while others – for an additional fee. However, it doesn't really matter until they do send you a report, proving that your assignment is unique, and you don't have to worry about plagiarism.
Theses and dissertations on offer
Even if you need to complete a high school essay or a book report, it is a good idea to search for a writing company, which is able to deal with theses or dissertations.
This means that the service has enough strength expertise and a broader selection of writers. However, some companies may claim that they deal with these difficult tasks but assign foreigners or students.
That is why we recommend asking for proofs and background information, as well as practical knowledge of the authors. If the company hides such information, most likely, it doesn't possess a team of Master's and Ph.D. writers, and you risk receiving a low grade even if your essay is not that complex.
Hiring an experienced writing service is the best choice!
Now you know that a reputable company is more than a place where you can have your essay done. It is a place where you get discounts, can communicate with the writer and managers, and of course, to be sure that the quality will meet your expectations.
Remember, the key to success is to choose a paper writing service you can trust. And Essayup.com possesses all the features described in the article. Just contact our managers, and you'll never have to worry about your grades!