Everything You Should Know About Compare And Contrast Essay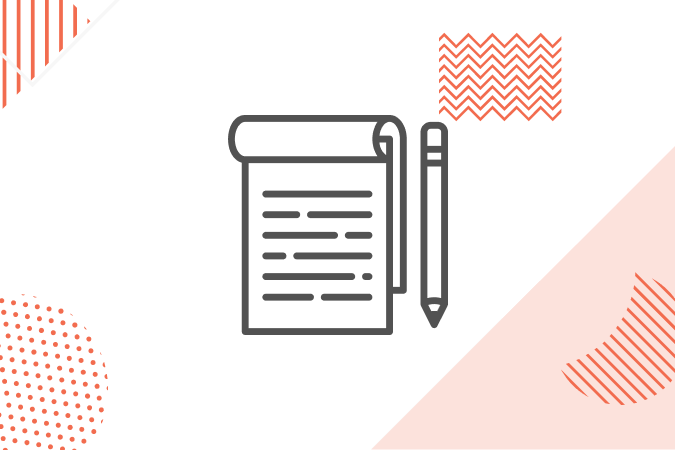 2020-11-24
Nowadays, students have to write numerous papers constantly. One of the most wide-spread projects is a compare and contrast essay. If you are experiencing some difficulties with crafting a brilliant piece of content, then go on reading and find out the parts of a perfect paper structure, useful tips, and some ideas for your future compare and contrast essay. 
Contrast and compare essay is a type of essay aimed to estimate the likenesses and dissimilarities between two items. These items should differ from one another but still belong to one category. For instance, you can take two pictures that were painted during the Renaissance period and compare them.
The author of the compare and contrast essay should concentrate on how discussed objects interact with each other, what they have in common, and what differs one from another. As a result, the reader finds out numerous facts about the items and can analyze them. 
Takes only several minutes to get help and hire our experienced paper writers.
Structure of compare and contrast essay
While searching the information on compare and contrast essay structure, you may come across plenty of different approaches. But it's better to follow one of these ways:
Point-to-point format
Rather than discussing each object one after another one, you can arrange all your facts into the points. In this case, you will provide information about two items on one point, and only when the data runs out, you may go to the next point and do all the same.
Block format
According to this format, you are encouraged to discuss one object, mentioning all important facts for your content, and only then go to the discussion of another one. Each item must be placed in a separate paragraph; all dissimilarities and likenesses should be put in different sections.
Outline of compare and contrast essay
Before creating awesome content, you need to learn well all significant parts of the compare and contrast essay. The outline of this paper doesn't differ much from similar projects and looks like this:
Introduction. The first part of the essay must give the reader a general idea of what you will be talking about. You need to set up the background for the items that you are going to compare and mention the information on how they connect with each other.
Main body. This is the main part of your essay, so it must include the most significant information. The author is expected to analyze subjects well, mention their likenesses and dissimilarities, and provide evidence supporting the overall analysis. It is also important to include transition words to make the content sound more solid.
Conclusion.  In the final part of your compare and contrast essay, you need to back to the thesis, wrap up all your ideas, and naturally lead the readers to the conclusion. It must analyze once again all facts and grab the attention to what you have started with.
How to craft contrast and compare essay?
A good paper must be arranged properly, and all the necessary features included. Consider these points when embarking upon writing a stunning compare and contrast essay.
Choosing objects
The first thing that you should start with is selecting items for comparison. They should differ but still belong to one group. For instance, you can compare and contrast two horror books instead of taking one horror composition and compare it with a novel.
Determining dissimilarities and likenesses
After deciding on the objects, you want to discuss, you need to explicit their dissimilarities and likenesses. Think of drawing two overlapping circles for mentioning all peculiarities. Such an approach to organizing the data will help you better catch the main ideas.
Craft a thesis statement
While writing a compare and contrast essay, you need to draw the route for the readers by drafting a thesis statement from dissimilarities and likenesses. Overall, you need to decide what your paper will say to readers.
Organize a proper structure
You may choose one of the essay structures that has been discussed earlier. It must provide sense to the main argument and be in one line with the entire essay content.
Write an outline
The essay outline should be relevant to the organizational structure. As usual, it consists of an introduction, the main body, and a conclusion. Authors often include three paragraphs into the main body, but you can extend their number if you have a lot of information that you want to discuss. Choosing a block format, you need to place each subject in a separate paragraph, while point-to-point format lets you discuss all likenesses and dissimilarities in one paragraph.
Support the thesis with evidence
Some extra evidence is a great way to support the argument. You can take it from personal experience, detailed research, etc. For instance, you may contrast and compare two types of dogs basing on their observation. As a result, you will produce a powerful effect on the readers.
Include transition words
You can search for the most common transition words, use them in your contrast, and compare essays to sound stronger. For instance, you can write, however, on the other hand, conversely for contrast; and in like manner, by the same token – for comparing.
Proofread the text attentively
It is better not to hurry to check the paper just after you finish it. Wait for an hour or even several days, as in this case, and you will be able to find more punctual and other mistakes. Also, it is possible to use online tools for identifying weak points and improving them. If you have an opportunity to ask someone else to proofread your paper, just do it. Another point of view will help you easily boost the quality of the content.
Topics for compare and contrast essay
The overall success of a future essay depends on the topic that you choose. Do not take a topic where a lot or nothing can be said. It is recommended to stop your search on the theme that is interesting for you. In this case, you will be more likely to prepare the content of a high-quality. The topic may differ, going from one category to another. Look at the list of great ideas for compare and contrast essay to choose the most suitable one or to get some inspiration:
The difference between religion and culture
What is better: online education or tradition?
The difference between college and high school life
How is remote working differently from office working?
What are the likenesses between KFC and McDonald's?
Dogs & cats: what are better friends for a person?
Wrapping-up
Crafting a unique compare and contrast essay requires expertise and patience. Often, young people do not have enough skills or time to come up with great content. If you take care of your reputation and do not want to waste time, then approaching a professional paper writing service may become a helpful option for you. Experienced writers have an incredible experience in delivering top-quality content so that you even will not have to store your mind with all that stuff.