Citation Styles: APA, MLA, Chicago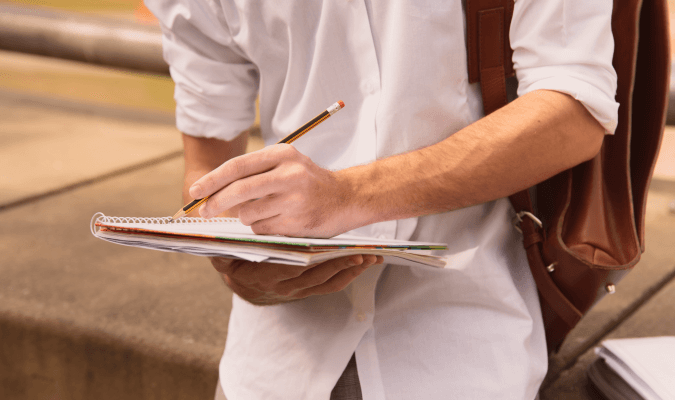 2019-09-16
When you are writing any kind of academic paper, you must use relevant sources for your texts. As a result, you need to collect and use proper citations that refer to current researches, books, articles, electronic sources, etc. To add such phrases, you need to be keen on making citations according to your primary writing style. It could be Chicago, MLA, APA, Harvard, etc. Let's start with the definition of citation and writing style.
A citation is a form of a credit to referring to the ideas and achievements of other people. They have been working on different topics to reveal useful findings and conclusions. As a result, you can add their points of view to support own statements or thesis. Using citations helps to avoid plagiarism free issues and make your words more meaningful. To provide any statement in your text with the citation you need to add the author's name, the title of the book or article, date and year of publication, etc. The proper form of the citation depends on the writing style you need to prepare your paper in correspondence.
Citation style means the particularities of using citation in the text and its main rules. Its purpose is to make your paper relevant to all task requirements. Usually, it is about the text type, structure, and other elements. The order of information in your reference list will differ, so pay the main attention to this particularity. It is determined the same way as the grammar and other rules to your writing.
Here you can buy essay online, coursework or custom term papers.
How to choose a citation style?
Your choice in citation style mostly depends on your task assignment. Usually, college and university professors have their own rules in academic papers according to your papers, so keep it in mind. That's why your task assignment may contain the primary citation style or students may make a choice without assistance. But the Chicago manual will differ from Harvard and other styles, so are attentive with your writing. You need to be keen on all formats and distinguish them from the first sight.
If you want to choose the best citation style, you need to work with your task assignment and pick up the most relevant type of paper style. If you consider that your aim is Harvard style, then pick up its particularities. The same is fair for other academic-style papers. Please, consult with your professor about APA and MLA. He knows which paper format is the best for your paper. Ask him all the questions you have or hire a professional author beforehand.
In most cases, writers have got twisted with their papers and pick up the wrong way of writing. So please, read your task assignment several times and provide yourself with the full information about the paper. Be attentive to your writing style, because there are a lot of differences between them. Let's focus on the main particularities of APA, MLA, CMOS manuscript, and other formats, that will help you to reach the best results in writing academic papers. Here is the most important information for you.
APA Format
APA format means important particularities of the organization of the content, its structure elements, reference list. You will find their rules for using both traditional and electronic sources for your academic paper. The task of APA is to help the writer make a comprehensive and precious text with relevant citations and proper reference list.
American Psychological Association has established this style for students in political science, anthropology, and so on. Nowadays it is often used in social sciences, business, and other modern disciplines.
For instance, the APA citation style will look this way in your paper: Acemoglu, D., Robinson, J.A (2001). A theory of political transitions. American Economic Review, 938-63.
MLA Format
MLA format makes real the same aims, as other writing styles. It also provides readers with a full understanding of the author's ideas in the paper no matter its structure. This style means the traditional view of the paper and does not destruct the audience from any unimportant things. Besides, students call MLA to be the simplest writing formatting.
Modern Language Association for human sciences has created the MLA formatting for human sciences. But students keep using MLA in different disciplines, for instance, in English or foreign literature and language, cultural studies, and so on. The main particularity of this format is about secondary sources citing.
For instance, the MLA citation style will look this way in your paper: Acemoglu, D., Robinson, J.A. "A theory of political transitions." American Economic Review (2001). 938-63. Print
Chicago Format
The Chicago Manual of style or CMOS establishes traditional rules in writing paper and reference list organization. It is also called Turabian formatting in honor to its founder Kate L. Turabian. Please note, that your education establishment may consider Chicago and Turabian to be almost identical formats, but not the same.
There are 2 main types of it:
the Notes-Bibliography System (NB) that means using footnotes;
the Author-Date system that prefers parenthetical citations within your content itself.
These Chicago styles differ from each other in form. In general, the Chicago writing style suits requirements to papers in arts, history, and English. But the choice of writing format and citation style is very personal and may be different for your college and paper.
For instance, the Chicago citation style will look this way in your paper: Acemoglu, D., Robinson, J.A. 2001. "A theory of political transitions." American Economic Review: 938-63.
So, your preferred citation style is not a simple word. It means a lot for your research paper or essay for college. Most inexperienced writers make mistakes and gain unusual negative consequences. If you know your proper writing style from the beginning, you would be able to impress readers with your paper. The only thing you need is to read carefully all the rules and use them in your text.
That's why you should get detailed information about current citing rules to make academic works cited properly. Use the full guide for these writing formats and be a hard-working student!