How to Write an Excellent Essay about Yourself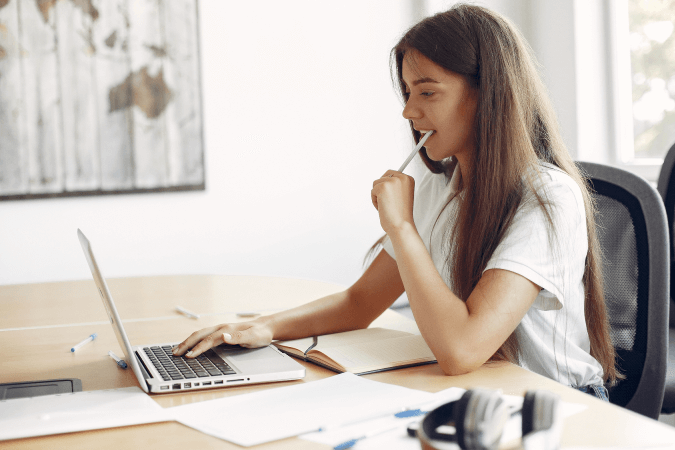 2019-08-05
Every future student faces a task to write an essay about yourself when applying for a place in a college or university. This is a special type of essay paper, which requires to reveal personal experience and attitude. Most students tend to write about the most memorizing events and great people met in life in this piece of writing. The high school students often try to reveal and describe in details personal achievements and expectations. No matter what the main topic of the paper is, the essay about yourself must be quite detailed, written by simple language, and interesting for a reader. It can be an intriguing or funny story, but it has to influence the reader and impress him greatly.
How to Start an Essay about Yourself?
When you deal with an admission essay, which is aimed at bringing you the desired place in a college or succeeding in job interviews, make sure to start an essay properly. The introduction is an important part, which makes the reader interested in what you are telling about in a paper. Therefore, make it eye-catching and even provocative if possible.
Use the top tips and include the following elements to make a great introduction:
A hook sentence that must bring the reader's attention to the written piece;
A great event from an applicant's personal life as an illustration;
Add your personal experience and achievement details;
Add the main arguments and the most impressive achievements.
You need to come up with a great topic for an essay first, thus follow the next guides:
Choose the most thrilling story to tell;
Select the main points to share with a reader;
Think what personal traits to reveal in the text.
Be aware that the main purpose of an admissions essay is to get the desired place in a college or university, thus reveal only your best qualities and winning personal traits.
15 Basic Tips On How to Write an Essay About Yourself
When you need to provide an excellent admission essay, use the following basic tips:
Choose the best topic. Select the topic to write an essay about, where you can reveal all your achievements and winning personal traits.
Follow the proper formatting style. Make sure to provide a proper paper's format where every important element is checked:
Font;
Margins;
Size;
Borders;
Intervals.
Manage your time properly. You need to prepare an excellent paper on time, thus check the deadline and submit an essay with no delays
Reach for friends and family help. You can ask your friends and family what story to tell about and what achievement to describe in details
Find an inspiration
Use famous people quotations
Use anecdotes or other funny stories
Use hook sentences
Write a paper in simple language
Make sure to use relevant information
Check the story's main plot
In order to provide a dynamic story, focus on the following elements:
The start and the end of the story;
Main characters in the story;
Subjects and objects;
Important details.
Also, make sure to check the paper after completing.
Follow the paper's requirements
Do not use complex concepts
Use bright and realistic details
Provide conclusions and recommendations
How to End an Essay About Yourself
The main purpose of the essay is to impress an admission committee with great achievements and positive personality traits. Your essay submitting at the website means you agree with the information revealed in a paper. Therefore, make sure to provide bright and truthful details. Once staying on this website, you won't get a chance to change a submitted paper. Therefore, write it properly from the very beginning and provide a great conclusion.
Every personal essay must have an eye-catching introduction, strong main paragraphs, and a great conclusion. The conclusions must have an emotional appeal to make the admission committee interested in your application. The admission essay always has to be a great example of inspiring professional writing.
Topics for Essay About Yourself
When you need to perform a good essay, make sure to use your best writing talents to come up with high-quality writings. Since the essay about yourself differs from another type of writing like term paper or thesis, it should always have a proper structure and a great main topic.
There is a list of top 10 topics for an admission essay:
Personal fears and their reasons
The craziest life experience
The biggest achievement in a lifetime
My best friend ever
The winning personal trait
My name interpretation
The best people to be with
My life expectations
Future career expectations
 Dream place and the dream team
 My first working experience
 The art of telling stories
 How to become a better person?
 How to become a leader?
 My sibling's impact in my life
Example of Essay About Yourself
When writing an essay or term paper, make sure to provide a great introduction, body paragraphs, and conclusions.
Introduction
Every person chooses a certain life path and personal road when becomes adult enough. Thus, everyone can distinguish clearly own main achievements in life. Often, people seek material welfare and popularity as the main life goals. Some people tend to make the world better and become a better person.
Body Paragraphs
The biggest achievement in your lifetime is the exact event or action, which makes a real sense of your life. You do know yourself how important a certain event in your life is and what actions were the most fate determining ones.
Conclusions
You are the master of your life and the only person who can judge your actions made. My decision to join a sports team in high school was the right one. I am a member of a Youth Olympic team, and I am glad I have chosen to be a sportsman.