How To Put A Quote In An Essay: Golden Rules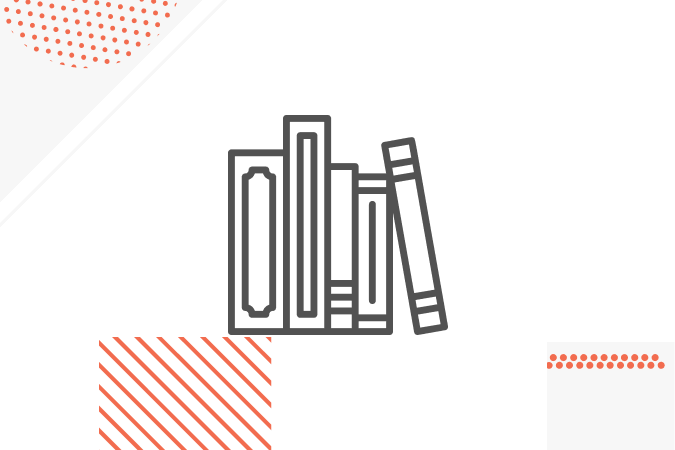 2020-12-24
Every essay must not only include unique and interesting ideas, but it must be crafted and formatted properly as well. Do you want to make the content sound more convincing and solid? Then consider placing quotes. Quotes also assist in supporting grounds and may be applied to develop a thesis statement or theme opinions. Still, if you do not incorporate citations in the necessary context properly, they may harm the essay. What is more, the teacher may suspect you of plagiarism. That's why it is essential to know the peculiarities of how to put a quote in an essay and make it look winning. 
It doesn't matter at all what style to write an essay you select and apply; you need to be careful with mentioning the words of another person. If you dare to neglect the golden rules on putting a quote in an essay, the plagiarism issue will appear and make your college life full of problems. Going to high school or attending grade establishment, you will be likely recognized as an inexperienced author. But if you study at college or another higher education establishment, you may have more serious problems. To avoid them, learn how to put a quote in an essay and follow the rules every time.
Trusted "write my term paper" service- satisfaction guarantee!
Quote at the beginning of an essay
Crafting an awesome introduction takes a lot of time and effort since every student wants his/her paper to grab the readers' attention with the first line. Placing a quote at the beginning of an essay is an excellent idea because it has all the chances to make the overall document look gripping and interesting. So, you just need to learn how to start the text with a quote correctly, not to face any plagiarism issues.
First of all, choose the relevant quote but avoid using well-known phrases. The readers will hardly be impressed with the quote they constantly see in social networks or other online resources. Instead, think of some unexpected comments:
The phrase that a person who is not a very popular celebrity said. This person may be well-known in a definite niche;
Someone's quote which was surprising for you to hear from a particular person;
A popular phrase presented like a question. Widen the meaning it has by arranging detailed discussion; mention completely opposite standpoint, or analyze the words for coming up with a more crucial meaning.
Always keep in mind a contest as a primary point while crafting a text. Study it well to understand in what environment the cite was mentioned. Otherwise, a chosen quote may not suit the context of the essay you are writing, hence spoil its quality. Your target reader is also important. Find out who will read your essay and whether he/she:
Knows the person whose cite you intend to include to the document;
May accept the phrase as offensive in some way.
Mentioning phrases and cites of other people is a great way to make the readers interested in your essay and willing to keep reading. It doesn't matter whom you are going to quote; the main thing here is to be sure that the phrase is related to a chosen topic. It must contribute to the overall text instead of distracting the readers from the main idea. Using the wrong quote will not only act as a distraction but also make the readers feel confused.
Citing a quote
Mentioning a cite in any type of college essay is not difficult at all. However, when you decide to include citation of a quote, perhaps things are becoming more complicated. First of all, you should realize which part of the subordinate source it is better to take for your paper. Cut the idea into several parts and choose the most applicable for your definite context. Specialists recommend using an indirect cite prior to the main one. For instance, you can organize a sentence like this: According to Andreas Schmitt, a creator of Dense matter in compact stars.
You must write a secondary quotation in "double marks", and use 'single marks' to mention the main quote. Some establishments require a parenthetical citation to follow the author's name.
APA citation guidelines state that you need to mention a writer's name and year of publication after it. After the quote, you must write the number of the page.
MLA citation guide says that you must put the writer's name and then a page number.
Remember to prepare a reference list with all used resources in your essay. If you have some indirect quotes, make sure you mention only secondary resources.
Tips on how to cite a quote
You probably have heard that different citation styles are available, and you should learn all peculiarities of the format you are expected to use in your paper. One of the most common styles is APL. It requires placing the year when the quote was mentioned both in the body and then on the page with references. Another widely – used style is MLA. According to it, the student must include the page number and author's name throughout the paper when the quote is appearing.
Brief cite: According to MLA's standards, you consider a brief phrase that one which is no longer than 4- typed lines. Many authors prefer to include such cites since they deliver a quick idea and do not confuse readers. If you are going to place a brief phrase as well, make sure you do not forget to include double marks, the composer's surname, along with a page number. You may also hear that creator's name is allowed to be placed in the concluding part, but it must be mentioned at the end as well.
Other recommendations say that you are allowed to add the author's name at the conclusion or earlier, and do not forget about placing it at the very end.
Why not practice presenting a short cite by incorporating a small paragraph? Some readers may not catch your idea, so it is better to help them with this. Think of telling about the writer at the final part of parentheses. One more way to present a quote is including the cite and toting remarks after it.
Long cite: A long cite consists of more than four lines according to MLA citation format. In case you deal with this type of quotation, you are expected to put the lines in a separate block with doubled line spacing and miss adding quotation marks. You are allowed to present the citation with a brief sentence and a colon. Finish quotation with correct punctuation, add writer's name, and a page number stating in parentheses.
Even if you deal with cites that have less than four lines, and you are eager to cite several paragraphs, blockquotes are required—mind to mark the first line in each paragraph and place ellipses at the passage end.
Eliminating or toting words: if the quote contains words which are not important for context and you want to remove them; or on the opposite, you are eager to add a few words to make the quote better suit the content, a few steps are required:
Place ellipses for removing unnecessary words that do not fit the essay at all;
Place brackets for mentioning the data which you find significant to make things clear for the readers.
Including a quote with several writers: if the necessary quote comes from the recourse with more than one author, you should mention all of them. Simply put the names in one sentence, separate them using commas, and the conjunction "and".
Including online phrases: using the phrases found on the Internet may be a little bit challenging compared to citations from the physical resources. Still, it is necessary to try to pick up more available details, including year, creator's name, and title of the source where you found the phrase.
Examples of citation
Short quote example: David asked Amy whether the father liked goose:
"I don't know, but he liked the Odd Job. Odd Job was crazy. Somebody cut his wings, and he couldn't fly, but he didn't understand that. He ran down this big hill behind the garage. He ran, and rand and ran and jumped into the sky, then fell down again. (P. Hermes 10)
Long quote: Jeff told Carmel his idea about Valerie's upbringing:
"If you'd see all them young ones wearing next to nothing around the place, locked out of their minds, some of them… I'm telling you, Carmel, she had no business going without asking me permission. She's getting notions about herself, and I'm going to put a stop to any wild behavior before it starts. She needn't think she's going to be doing what she likes in this house. I'm the boss, and she'd better realize it. While she's living under my roof, she'll obey my rules." (P.Scanlan 99)
Eliminating or toting words:In the book composed about the history of oceans, D. Abulafia says such thing "by the beginning of the twenty-first century, the ocean world of the last four millennia had ceased to exist." 45)
Encouraging quotes
Using inspiring quotes are very common at present. You may come across them on each step: billboards, posters, calendars, and of course, social media. Using inspirational quotes in your essay is a great idea, and several facts prove this. First of all, they can reinforce the provided argument, as well as make the reader accept your standpoint.
Basing on paper content or theme nature, a creator may use inspiring quotes as glue for taking all your ideas into one natural flow. For instance, imagine that you are composing an essay on a definite issue, and you have an awesome desire to encourage your readers to do something. Incorporating quotes relating to the thesis statement closely may be very detailed, which will turn an excellent conclusion into a stunning one.
Inspiring quotes act as a great force for readers. They encourage and motivate a lot. It is even possible to use such a quote as a topic of your essay. Let's look closer; a famous quote from Ralph Waldo Emerson, "Without ambition, one starts nothing. Without work, one finishes nothing. The prize will not be sent to you. You have to win it." This can be your paper's base about starting to work, widening horizons, and getting rid of everything that keeps you away from achieving success.