Tips on Improving Your English Writing Skills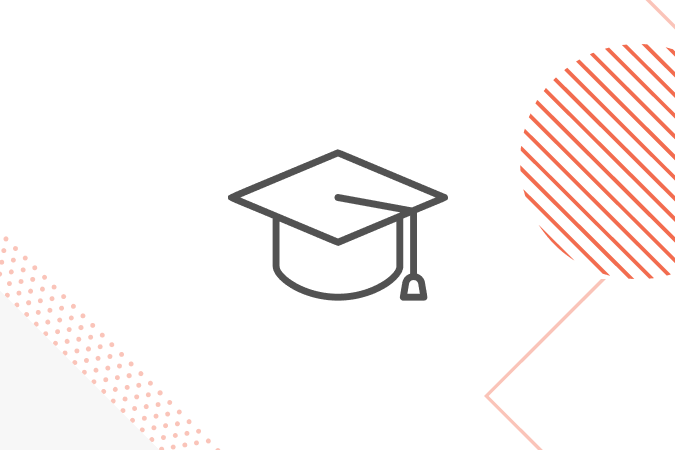 2020-06-16
Good writing is an integral skill any student and adult needs to possess. It allows conveying thoughts, holding presentations, and achieving career success. Unfortunately, there are no writing classes on a regular schedule, and not many students can boast solid writing techniques.
Today we will share the most important tips that our writers have followed throughout the years. Yes, it requires talent to invent stories and plots, but anyone can develop solid writing skills when following a few simple tips.
Make yourself comfortable and continue reading. We guarantee that you'll find out lots of useful tricks!
Seeking help of professional essay writers? Trusted "write my paper for me" service- satisfaction guarantee!
Expand the vocabulary
Those who want to improve writing should constantly work on their vocabulary. No, this doesn't mean that you need to learn a hundred new words each day. But you definitely should know how to use them correctly. The best way to broaden the vocabulary is to learn new words within sentences, not just separately.
Once you find out a new word, find its forms and prepositions, which usually come along. Thus, you'll get at least three or four new forms and phrases.
Become the spelling guru
Any type of writing, whether it is specific, business, or conversational writing, requires solid mastership of the word. You need to know the spelling of words before putting them on paper. Two words may sound the same but are written differently, which changes the content immediately.
This makes the text difficult to read, and the audience may feel confused. When having free time, test yourself with flashcards or computer software and spelling apps for smartphones.
Read as much as you can
conversational English is one of the most demanded in the world. Thus, when learning it, you'll be able to become an interesting companion and a person who can convey the thoughts easily.
Our experts are sure that the best way to master writing is to read as often as you can. It will not only teach you new words and phrases but will also introduce various writing styles and techniques.
We recommend sticking to the articles and books on the topics that you like. Boring learning won't last long, so you must be engaged and interested. Read the text several times until you understand what it is about.
Be clear
Any text, whether it is written on a complex subject or renders how you have spent the summer holidays, should be simple and clear. Even Albert Einstein said that if you are not able to explain the topic to a six-year-old, you'll hardly understand it yourself.
Thus, before getting started, devote some time to explain the subject to your inner child. Ask yourself what the final goal is and stick to it. Another way to remain clear, especially if you are after specific writing, is to create an outline.
If your paper covers a complex topic, has multiple questions and requests, it's important to organize the future work before writing. Make a plan or an outline with brief notes on the main arguments and issues you are going to cover.
This will greatly save your time in the future and will help to answer any questions that the readers may have.
Avoid fillers
No matter whether you are after a specific, common, or business writing: there are words and phrases, which regularly appear in our writing and don't have any value. They only make the writing worse.
Yes, sometimes they add meaning and color, but in 90% of cases, they only clutter and make the text wordy and complex. Get familiar with the most popular filler words and scan one of your papers: are there any fillers? Can you avoid them without harming the quality? If yes, delete them immediately!
Transcribe yourself
This advice may not be so obvious, and some of you will find transcribing rather odd, but it actually works! Make a record of you when talking with someone (of course, getting permission from the other person).
Then transcribe a few minutes of the conversation. On the next stage, remove or fix any fillers like:
Um;
Uh;
You know;
Like, etc.
Voila, you have conversational writing on paper! The simple trick of transcribing is extremely effective when you want to know about your writing style, as well as about the things you know and don't know about it.
Improve grammar
To improve writing, you should work on your grammar. Even a great idea will be pointless if the text contains multiple mistakes and is impossible to read. Grammar makes the quality of writing better, and the audience may read it without any problems.
Remember to use the correct tense and proper punctuation. Don't forget to proofread the piece of writing a few times. At first, look for common mistakes and then read the draft once again to find tricky grammar errors that you may have missed.
Read the paper out loud
Writing skills, as you already know, are crucial for any student. Luckily, it's easy to improve them with enough practice. Once the draft is written, we recommend reading it aloud. This helps to understand whether the text is smooth and readable.
If it sounds clipped, add several long sentences to break up the monotonous flow. If there are parts that fallout from the general picture, rewrite them. Trust us, reading aloud is one of the best tricks you have ever tried!
Practice, practice, practice
Mastering writing techniques may be hard and boring. However, it's rather rewarding, and already in a few months, you'll see significant changes in the quality of your writing. That is why the last and the most important advice we can give is to stop procrastinating and to start writing.
Be ready that at first, you'll have to write several drafts. Even experienced writers often rewrite their works and polish them over and over again.
Takes only several minutes to get coursework help and to hire our experienced authors.
Conclusion
Improving writing is a requirement for any student and adult who wants to get high grades and to start a successful career. Thus, you'll be able to write letters, communicate with peers and tutors, land job interviews, and present projects to the boss.
Solid writing skills is an important part of your life, so it's necessary to boost them right now. Follow the tips above or hire Essayup.com experts, and you'll never have to worry about the writing quality. Together we'll ensure your bright and prospering future!