Step By Step Instructions On How To Write An EPQ Essay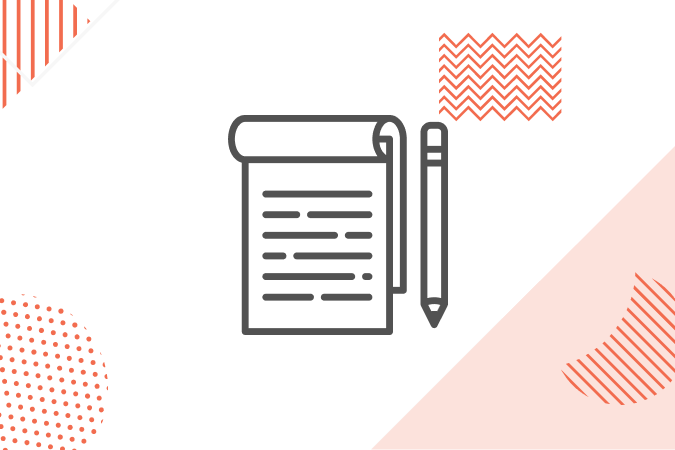 2020-12-10
The reasons why you decided to write an EPQ essay can be different, and we know that the grade for this assignment is essential to you. Since many of you don't know how to create such text, we created a guide with the described steps on how to write an EPQ essay successfully. Let's get down to exploring.
Come up with an interesting EPQ essay topic
The first step to writing an EPQ successfully is generating fresh ideas. Your task before starting work is to find an interesting topic. Think about what interests you the most and resonates in your soul; write down the ideas on paper and work with them.
It is the choice of an exciting topic that is a factor in a successful EPQ, because if you choose a topic about which you do not know anything, that is, the likelihood of encountering problems. From the experience of students who take the EPQ exam, it can be seen that through an unsuccessfully chosen topic, they lose such valuable points and, as a result, cannot enter the chosen educational institution.
If you don't have a motivational topic, then the text's desire to work immediately disappears. You will have many tasks to work on, but you will debug EPQ for later.
Are you interested in working with text that you constantly need to refine? We think not. After all, it is more interesting to spend free time on games or more essential things.
When there is no motivation to work on a project, then you cannot do the task or do it badly. We believe that it makes no sense to take on such a task if you don't want to give all your best for the result. After all, your task is to get a high score, not to suffer over the paper.
A high EPQ score can only be obtained if you are interested in the job. The teacher will see this immediately as soon as he reads your text.
Thanks to an exciting topic, you will have the opportunity to focus on the task and conduct research, and analyze sources. After much work is done, you can get such desirable high results.
Work for pleasure is your primary goal. It's more interesting to work in a cheerful mood than to worry that nothing will succeed.
You will only get one chance to pick a good theme, so start looking immediately. Carefully study all the sciences you are interested in and choose the topic that you think is more promising. You cannot combine them, only one topic.
Takes only several minutes to get coursework help and to hire our experienced authors.
Create a mind map for the assignment
And so you have decided on the topic, an important stage is behind, but now you have another hard work before you – to write a text of 5000 words. In this case, there is an intellectual card that is salvation for your composition.
A mind map is a large sheet of paper where you write down all the information you know. Be sure to write down important scientific discoveries and research; you will build your essay's content on this.
This way, you will collect many ideas for the EPQ essay, and you will know what else you can think of. The map will help you search for the material you need; you will see what is still missing and what is better to remove. You immediately create a concept without writing the text yet.
An intellectual map is like a teacher who can find the missing knowledge in your head. When looking at the map, you can see that you really know the topic well or still need to work.
The EPQ essay card also helps create the structure of the text, which can be freely followed and changed. You will be able to write down all the ideas, which, as a result, will lead you to the fact that it is much easier to write an essay with her.
The map tells you if you have enough knowledge and can even help change the subject if you see little information. When creating a map, a situation may arise when nothing comes, then think about another topic and repeat the same algorithm.
If you are not sure that you have created a mental map correctly, compare it with our algorithm, and everything will fall into place. With the help of the card, you can create an EPQ essay and other subjects.
When creating a mind map, take your time, plan everything, and write down logically. The map will do you much more value than just writing in a notebook.
A map is a guide where you look for the information you need, look for information gaps, look for something new. The map is also like a checklist of the necessary things that will lead to the perfect result.
Use question for EPQ essays
It doesn't matter which topic you choose; the most important thing is to find a question to research. Writing 5000 words just about anything is not suitable; there must be a question under study.
Students forget about this EPQ element of the essay because the whole document is built based on the question. If you forgot to include the text's query, your essays would be rated lower than you expected.
The question for EPQ is essentially the text's central idea that you will tell the reader about. If all 5000 words only concern the solution of a given question or a toad problem, you are definitely on target.
When there is no question, then there is nothing to answer; accordingly, it makes no sense to write such a huge number of words. Find a question that interests you, and you would like to research it, and all the necessary information on the topic can be found in books, a magazine, the Internet.
But we want to warn you, choose only the question about which you can write a lot. After all, you have as many as 5000 words, and you need to work with them. This is your limit, which must be adhered to.
But do not choose a question, the answer to which you will not fit into a limited number of words because then it will be very problematic for you in the first place. So you make it harder for yourself by making the text shorter. Removing important details can result in a bad grade.
Do a little research before choosing a question. Study it and see if the problem is difficult, there is something to write about it, is it interesting? If everything matches, then feel free to get to work.
Look for such a question to which you can give many answers, and they will be ambiguous. An item that has no results looks more winning because the reader himself can figure out how to answer it.
Subtitle your EPQ essays question
Now we are moving on to the next step – we need to create subtitles for the question. Yes, this is a boring task, but it is essential, and it can be simplified, done quickly.
Thanks to the fact that you write subtitles, you will have a picture of the whole composition. You will clearly understand what is going into your content.
Subtitles hide small topics that should be written about in the essay. To make it convenient to write 5000 words, you need to create separate parts where you describe new information so as not to repeat the same thing.
We recommend using as many subtitles as possible, as this will simplify your text. As a method for generating subtitles, you can use brainstorming or the same mind map.
This way, you have two ways to create subtitles and better use them together. From the fact that you will have many subtitles, accordingly, there is also more new information, and the reader will be interested in studying it, and you will receive high points.
Set yourself up positively for subtitling for the EPQ essay. The person who evaluates you will immediately see how you approached the task with a positive mood and will increase the scores several times.
Write subtitles only on the topic, touching on other parts, not for your text, and you will lose the whole concept. This will lead to a decrease in points because all parts should complement each other and lead to a logical conclusion.
Choosing the wrong subtitle, you run the risk of filling in the limited number of words with completely unnecessary information, which is very bad for your situation. You will find yourself in an awkward position; you will not have enough space for essential details, responsible for the choice of subtitles.
Before starting work, make sure that all subtitles are in line with the topic. Arrange them in such a way that when reading, you can build a logical picture.
When writing subtitles, everything should be calm. Put on some good music that is easy to get to work and start writing.
Subtitle and question checker for EPQ essays
We got to this stage, chose the questions, created subtitles, but you probably don't know what to do with them next. At this point, you should have at least 16 subtitles that fit your EPQ essay. For every 16 subtitles, 300 words are added; some of them can be done less, some more.
If you count more than 16 subtitles, you will most likely have difficulty working with the text. If you create less, then you run the risk of not falling into the limited number of words, so stick to the 16 subtitle principle; this is ideal.
The creation of subtitles is essential because you can split the text into several parts, which significantly simplifies your task when writing an EPQ essay. It is 16 subtitles that ideally fit into your text, no less, and you will be convinced of this yourself when you start the text.
Make subtitles as straightforward as possible for reading. It's hard for the examiner to read incomprehensible meanings, choose what is more comfortable, and you will get success.
If the examiner likes your writing style, then you will receive points much higher than other students. When checking, he will obligatorily make questions about your EPQ essay, so do everything to impress the strict examiner.
Arrange the subtitles so that they are more important first and then less important. The examiner has the impression that you know how to work with this type of assignment; you know how to arrange the information to interest the reader.
Alternatively, use chronological order. If using an example, then it looks like this: you tell why you chose the given question, then describe everything you know about it and how to come to a solution, conclude.
This method is the simplest and most basic. When checking your text, the examiner will see that you know about it, positively affecting the assessment. Only in this case you can get A + if you put subtitles in proper order.
Each EPQ Essays Item Has Its Word Count
We believe that 5000 words for one essay is a lot, and as our experience shows, it is challenging to create content for several such words. Therefore, to simplify the task, it is essential to divide the text into parts and select the required number of words.
Start the text with an introductory paragraph; it should be 200-300 words of the total. You do not need to make this part too large, because you have to describe the central part, so it is better to save the required amount.
We have already said that for each subtitle, the optimal number of words is 300. This number is ideal, it is convenient to work with it, and it is not so difficult to describe some part of the text for 300 words; you have probably already written texts for this number of words.
If you count it accurately, you should have 16 subtitles, which include 300 words; in the end, you get a text of 4800 words, and you have two hundred more in stock if you need to add information somewhere.
Yes, you can create text yourself with the required number of subtitles, but you must understand that the smaller the subtitle, the more words are included in each part. If you use more subtitles, then there is not enough space to describe in detail any information.
You certainly want to write subtitles not according to our optimal calculations, but the consequences are not good. We have conducted research several times and therefore derived the required amount based on this data.
If you still made a mistake in numbers, then stick to the number of subtitles from 14 to 18; this is the border. Only under this condition will you have and get high marks.
Thanks to subtitles, you simplify EPQ essay writing. After all, it is more interesting to write new information every time than to get stuck on the same one; it will take a lot of strength and energy. And to work with new data will cause your interest.
The number of words you use for subtitles will affect your attentiveness and concentrate all your efforts on creating a project. So stick to the rule, write small, short parts, and your work will be much more productive.
By setting a goal to put all the pieces together, you will come to success. That is why we have established several such words because it is difficult for students to concentrate on large texts.
Do Research for Epq Essay
An EPQ essay cannot do without research. The approach with which you complete the assignment and what information you research for the text will lead to the final assessment.
The research you see is half of the total volume of the EPQ essay. This action is a decisive factor in assessing your efforts; each reader will carefully study what you have written.
Why does research make up 50% of the entire text? Because you need to solve the issue, it is impossible to solve the issue without conducting research. The research task is to help you study as much information as possible on a subject, find new knowledge, and lead to a problem. And besides, you need to fill in 5000 words somehow.
Today there are many ways to conduct research, but students most often choose to study books and the Internet. Two ways will bring results, but of course, you need to be careful with each source of information.
For example, the Internet does not always give accurate data or definitions. The information you find about some data can be made by people who are not professionals, but only people who gave their vision of science.
You will often find errors on Wikipedia pages because absolutely anyone can edit the information there, and your work can suffer from him. We suggest turning to Google Scholar as a resource for finding the information you need.
Working with books, you are less likely to come across inaccurate data, but you also need to be careful about their choice. We advise you to choose those books where it is indicated that they are approved by the commission, which means that the right specialists studied it.
It is better to study all sources of information so as not to lose the main thing. When you are done with them, at the end of your EPQ essay, indicate which books you have used or links to internet countries.
There should be many sources of information because you should use authoritative publications for each part of the essay. Be sure to indicate where you used quotes; they are necessary not only to confirm your words but also so that the examiner can make sure that this is not plagiarism.
Make Sure the Structure of the Epq Essay Carries Important Information
We have described many steps to how to write an EPQ essay and want to summarize it in the last step. You are ready to write the paper, but the last thing you need to do is study the plan and structure to not make mistakes in writing and not get confused in the information.
So to summarize, your work should consist of 16 subtitles. They should be in chronological order, but you can also do it differently if you see fit.
You should have 200 words left in case you need to add important information somewhere. Yes, this is not much, but if you use one sentence for a paragraph, you can indicate the information you forgot.
Of the total number of subtitles, seven must be filled in with an investigation of the problem. There will be a lot of studies, so there should be no less space for their description.
If you violate the proportion of subtitles, and instead of 300 words, write 400, then all the calculations will collapse. The examiner will notice that you made mistakes and exceeded the word limit; in this case, there is a chance that the necessary information will not be read and the points will be reduced.
It is essential to maintain a balance when writing a conclusion. It should be more than an introduction, all because it is necessary to summarize all of the above, and there is a lot of information there. List all those points that you consider essential and summarize what you have come to.