Practical Guidelines Describing How To Write A Synthesis Essay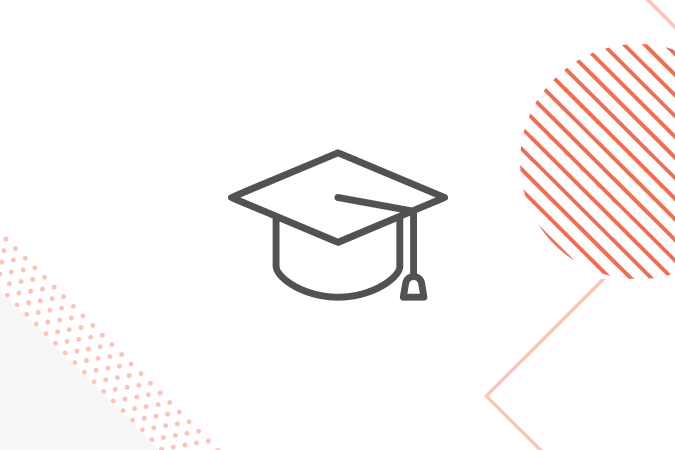 2021-03-19
One of the most captivating assignments that a student may get is to write a synthesis essay. To exhibit your ability to conduct research, comprehend various theories, and to be able to present arguments is the primary goal of this type of essay.
If you compose an essay, you usually get ideas and information from using various sources, analyze and sum up the data and present it in your thesis statement. Your task is to write in synthesis essay format, and recognizing the synthesis statement will allow you to combine it with other postulations. To write academic papers is not always an easy thing, and if you don't know how to write a synthesis essay, you can place an order with our online writing service.
Seeking help of professional essay writers? Trusted "write my paper" service- satisfaction guarantee!
The Complete Definition of a Synthesis Essay
To write a synthesis paper is not different from writing any other thesis statement. In it, thoughts and ideas are discussed in the written form. It's important to know the meaning of synthesizing a text. Creating a different view upon the subject when you combine data of various sources is called synthesizing texts.
A synthesis essay is an essay in which you combine information from several sources to develop a broad opinion upon the subject. A student can use various sources of information, such as radio tapes, videos, advertising, speeches. In plenty of cases, there are enough to use more than two pieces of writing.
How to Format Your Essay
There may be various requirements to a synthesis essay format. The way your paper is formatted usually depends on the requirements of the institution. If you have no instructions as far as the formatting is concerned, you should adhere to one of the widely used formats (MLA, APA, Chicago, etc.).
Using the MEAL
As a synthesis essay differs from other academic papers, you need to use a completely different approach to writing it that is called the MEAL. It is typically applied in the body of the paper and includes several important aspects:
Main thought (idea). In this paragraph of the body, you express your main opinion (thought) about the subject under discussion. The thought may be expressed in whatever form you want, but it ought to express your personal attitude;
Evidence that supports the main idea. In this part, you need to present reliable evidence that backs the main idea up. Use this evidence as a properly referenced quote;
Analyzing the evidence. To persuade the reader that you are correct, it's not sufficient to only use a referenced quote. The evidence needs to be analyzed, and you also need to point out how it proves your argument;
Link back. When you write your essay, you need to adhere to the principal argument. You need to restate the principal thought one more time in the link back section of the body and point out why you think that you have proved everything correctly.
What Is an Argumentative Synthesis Essay?
You may think that an argumentative synthesis essay is the same as a synthesis essay, but these are two different academic tasks, although they do have several similar characteristics. Don't confuse these assignments.
When your task is to write an argumentative synthesis essay, you will be provided with a list of sources that you should use. To find a great argumentative synthesis essay, the topic will be your first step, and then you will need to specify principal ideas and get down to write the paper.
How to Write a Synthesis Essay Outline
You may not understand how to write the synthesis essay structure if you don't know what a synthesis essay is. Such essays have the same structure as any other essay: the introduction, three body paragraphs, and the conclusion.
The Introduction
The introduction of a synthesis essay, being a very significant part of the paper, is typically not more than one page. A student ought to know how to begin the essay to produce a favorable impression upon the audience.
The goal of the introduction is to make the reader interested enough to read further. For this reason, a hook is necessary. It may be a relevant quote, interesting fact, etc. At the end of this part, write a thesis with the principle idea of the paper that you are going to support by the arguments in the body.
The Body
When you are planning to write a synthesis essay, remember that the body is its biggest and informative part. It includes the results of your research and the analysis.
We have already mentioned the MEAL approach to be used in the body of a synthesis essay. There are a few other approaches that can help you to write an impressive essay (Occasion, Diction, Purpose, Imagery, etc.).
The Conclusion
The concluding part of the essay should be the most impressive. The main thing is not to offer any fresh information in this part. You need to summarize your principal points here. Include the thesis and sum up the supporting evidence. It's appropriate to include a call to action to stimulate your reader to conduct extra research and start musing about the subject of the essay.
A List of Fresh Topics for a Synthesis Essay
How reading affects the human brain?
How do perseverance and hard work raise the chances of success?
Does wealth contribute to the feeling of happiness?
Can bullying in social media be dangerous for children?
Does deforestation influence the climate?
How does global warming influence harvests?
Does the internet contribute to more effective international communication?
How is business productivity affected by computers?
Is experimenting on animals ethical?
Are free medical services available in third-world countries?
How do films influence real-life relationships?
Does climate change affect the state of agriculture?
How are ethnic minorities treated in the EU?
Does ageism exist in the USA?
Does yoga help people to lose weight?
What harmful effects do cosmetic surgeries cause?
Does singing improve cognitive skills?
Why can complaining be harmful?
How do books influence the development of society?
What role does music play in everyday life?
How does the dress code influence labor productivity?
Should dentist services be free?
Should school-children be allowed to take cell phones with them to school?
What effect does high-quality food have upon people's health?
How is artificial intelligence used in education?
Does the internet improve the communication skills of modern people?
Does the amount of salary influence the motivation of employees?
How do computer technologies help to make international trade more effective?
How does the urban lifestyle contribute to global warming?
How can the legalization of drugs influence future generations?
Here you can buy essay online, coursework or custom term papers.
Frequently Asked Questions
What is a synthesis essay?
It's an essay where the information from several sources is combined to create a complete understanding of the subject.
What is an example of a synthesis?
In a synthesis, several pieces of information from various sources are combined into one to review a topic and write new ideas or recommendations. Example of a successful synthesis:
In many articles, it is claimed that longer sleep provokes asthma attacks.
How many paragraphs is a synthesis essay?
Usually, there are five paragraphs in a synthesis essay (the introduction, three paragraphs of the body, the conclusion).