What Is 10 Years From Now Essay?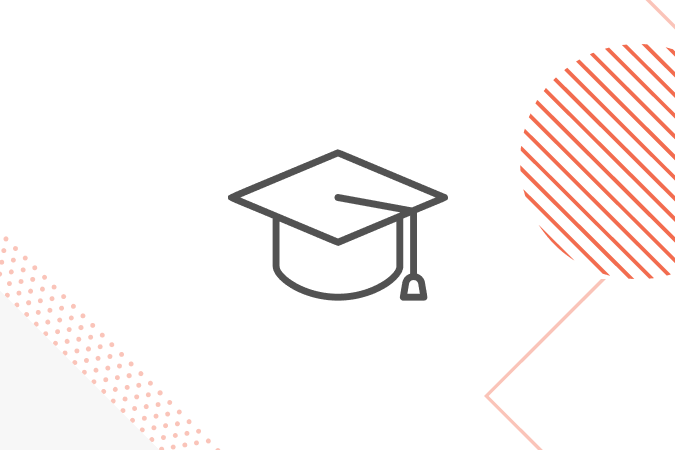 2020-11-20
College life is not only full of fun and excitement but numerous projects and papers that a young person is supposed to write. 10 years from now, an essay is one of the works that hardly somebody likes to craft. It requires a great outline and ideas to place in one piece of content and make the readers willing to keep reading. You need to work well to present a gripping story instead of a boring sequence of events. If you are stuck with this task, then the following ideas may help you understand where you are right now and how to move on. Here you will find some prompts for creating top-rate content that will win the hearts of the readers and make you feel more confident about your own future plans.
Every person has certain desires and goals. It is difficult to imagine one who actually doesn't. What is the sense to get up in the morning and do plenty of other casual things if there is no destination in your head that you are moving towards? Everybody has goals even if they are not similar to those which your friend or partner has. This is what 10 years from now essay is supposed to tell the readers: all those plans you have and the goals you strive to achieve. Of course, some goals are common for all people and can be referred to as such main groups as devotional, financial, and social. Working out the plan for the next 10 years will become a powerful force that may help you to go through all life events and cope with different obstacles that you come across.
Trusted research paper writing service- satisfaction guarantee!
Goal 1: The best job
Perhaps this is goal number one of all ambitious young people who are getting a higher education at the moment. Despite that most students have a part-time job, not everybody can boast that this is a dream job. Often, young people are doing something just to survive and pay bills. It is not surprising since the best positions are taken by professionals who already have a degree in a particular area.  Students can't compete with them as they require skills, experience, knowledge, and lots of other things that they simply can't get until graduating.
For example, personally, I have always been dreaming of working at a modern company engaging in some kind of business. Actually, I do not care what industry it is. The most important thing for me is corporate culture. I would like to become a member of a team that has comfortable and, what are more crucial flexible conditions. I do not understand those entrepreneurs that make staff focus on the processes rather than a final result. The working place should be suitable for revealing the employee's talents and abilities. That's why I strongly believe in working exactly at such a company in 10 years.
Goal 2: Owning a business
Although I want to be related to some company, I still look forward to the opportunity to start my own business. I do not want to spend all my life realizing the dreams and goals of another person. Instead, I want to build my team and find people to be its part with the same life principles as I have. I don't want to have another boss than me. I will run a business that fully meets my vision. I want to have financial freedom. Of course, business requires lots of time, passion, and funds before it starts to function as a separate independent organism. That's why it is better to start everything right now when I am young and full of ambitions. In case of failure, I will have enough time to start all over again or change my plans.
Goal 3: Starting a family
After all, what is the sense of building a great career or starting your own business if there is nobody to share good and bad moments with? That's why my main goal is to build a family in the next five years. I hope to have at least three children who will bring me a lot of joy and pleasure. I want my family to differ from the rest of the boring unions. I would be happy if it has unique traditions and customs. For example, watching old films every Saturday on a big screen is a great idea, I believe.
The weekends are created to be family days and those to spend with friends and beloved ones.  I want to spend time without distracting myself with other things. I want my kids to have all they want, including books and toys. The biggest achievement for me is their successful future. I will not interfere with their career choice and will do everything possible to help and support them all the time. I hope they will not face the same difficulties as I have. I want them to be happy and honorable society members.
Goal 4: Purchase a dream house
Another goal is buying my own house. It must be a two-storied house with three bedrooms for children and one more for guests. There is also a living room, a laundry room, a garden, a kitchen, etc.  I believe it will have all modern conveniences, including a swimming pool, a patio, etc. The house will be situated in the suburbs, with many trees around it. I want to sit in my favorite armchair and admire the flowers blooming in the pots.
Goal 5: Purchase a dream car
I am a big fan of exotic cars; I especially like vehicles produced in Germany. I want to have an expensive car like a Mercedes Maybach as it will define me as a successful and ambitious person. Some people may consider this dream too materialistic, but after all, we have only one life, and why not to want it to be full of the best things?
Goal 6: Travel a lot
When I think about traveling, plenty of destinations come to my mind. But one of the most desirable in Los Angeles. I want to visit this famous place and feel the taste of fame and success. How many great films were created there, and how many people are dreaming of becoming a part of the next one. Los Angeles attracts adventure-seekers from all over the world, and I will surely be one of them.
Another place that I would like to visit in Brazil. It is full of colors and festivals. I dream about becoming a part of all those impressive events, feeling the exotic atmosphere, dancing and singing with strangers, and forgetting what is going on far from there.
India is the last top place on my list. When I think about this charming country, the first association that appears in my head is the Taj Mahal. It is one of the best –known world wonders, and I want to see this magnificent place with my own eyes.
Goal 7: Have a healthy lifestyle
The next goal is to have a healthy lifestyle. For this, I plan to refuse fatty foods and fizzy drinks. I will try to decrease the number of consumed calories and even start a vegan diet since I do not want to suffer from diseases that are related to meat. Attending a local gym will be a great addition to all these plans.
Goal 8: Look for spiritual balance
I want to embark upon a spiritual path and move towards inner balance. I will read spiritual books and attend dedicated events hoping to find God and spend more time together. I don't want to gain success, conquer the world while losing my soul. I am eager to dedicate more time to God during the day and before falling asleep.
Goal 9: Build an altruistic society
I want to make this world a better place. No, I am not going to start any great foundation similar to those which already exist. I will encourage volunteers, and together we will visit orphanages, help the poor and homeless, arrange fests for older people, etc.
Wrapping – up
While writing 10 years from now essay, you need to be honest first of all with yourself. It is useless to include goals that others expect you to add. The plans may vary from one person to another, and there is no right path to embark upon. The main idea here is to present all your intensions, looking at which you will better understand what you need to do to realize all stated goals within the next ten years. The main character of 10 years from now essay is you, and everything you include in it – is correct.