Writing Conventions For Students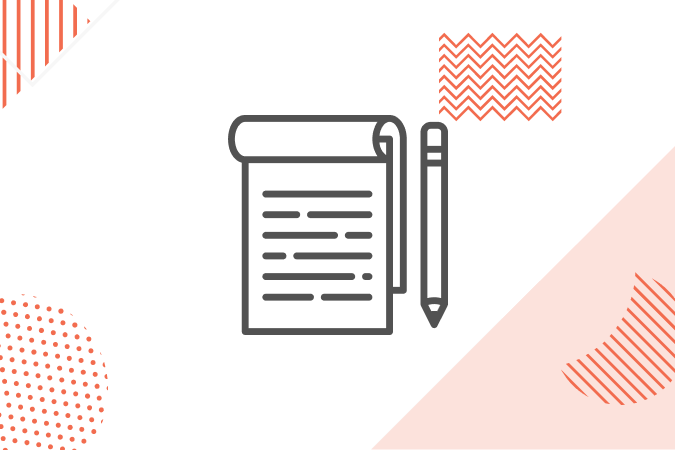 2021-06-25
Academic writing is a traditional type of competence. Nowadays, it becomes more relevant in the development of international exchanges, information processes, and academic mobility. Every modern person should understand its boundaries, characteristics, features, structure, and so on. Quite often, academic writing is perceived only within the framework of either the study of grammar, morphology, specific rules of word usage, although it is more a discipline of language culture, or limited to the study of scientific style, structure, logic, content of the scientific text. Undoubtedly, academic writing and the culture of scientific language are related but not identical disciplines. After all, an English teacher cannot replace a German teacher, although both are doctors of philosophy in the field of philology.
The basis of academic writing is metalinguistic skills, i.e., the ability to read and understand the text, analyze it, assess what is written critically, formulate individual, an authorial and specific position, and so on. Academic writing deals with theories and causes that govern everyday life processes and practices and explores alternative explanations for these events. Academic writing aims to teach you to express and justify your own ideas with a short, convincing, and conveniently organized scientific text.
What Are Writing Conventions?
As you have probably already understood, successful academic writing requires adherence to a certain style and conventions. Academic writing conventions are those general speech rules that allow the writer to create a literate, clear, consistent text and the reader – to understand it quickly and completely.
Main Types of Writing Conventions
If you want to know how to teach conventions in writing, you should understand there is a wide variety of them. But spelling, grammar, capitalization, and punctuation conventions are considered the main ones. Their mastering enables the writer to create high-quality essays and other papers on a variety of topics.
Spelling
Spelling literacy as a part of general language culture is formed as a result of studying the theory, conscious mastering of spelling rules, and conducting a system of training exercises that ensure the development of the necessary skills and abilities. Spelling skills are formed in the process of acquiring knowledge, and the mechanism of the formation of spelling skills consists in the formation of a chain of temporal connections (associations).
The most common spelling rules include the following:
Use of a capital letter at the beginning of a sentence, in proper names;

Use of an apostrophe;

The spelling of words with prefixes;

Writing different parts of speech.
Grammar
Grammar is a set of connections that allow you to quickly and successfully understand and assimilate new practical material. Regarding the main goals of teaching grammar in educational institutions, its task is to form students' grammatical skills in productive and receptive types of speech activity within the grammatical minimum defined by the program.
The framework of grammar consists of three elements:
The order of words, on which even the meaning of a word very often depends;

Use of service and structural words;

Use of endings, suffixes, and prefixes.
In terms of syntax, the fixed order of words and the frame construction of a simple and contracted sentence attract attention.
Punctuation
Punctuation competence is an educational subject, as its formation takes place in language lessons (the study of punctuation material, the formation of spelling skills, their application in speech lessons, in the construction of own dialogic and monologue expressions, and their punctuation in writing).
Thus, the structure of punctuation competence can be represented as follows:
Knowledge of the system of punctuation marks and the rules of their use;

Basic punctuation skills;

Ability to construct and punctuate expressions correctly in oral and written form.
Capitalization
As it is known, the capital letter carries an informative load primarily or performs a distinguishing and stylistic function. Knowledge of the rules of capitalization allows you to use the capital letter correctly (at the beginning of the sentence, in proper names, etc.) and make good abbreviations.
Basic Writing Conventions for College Students
Of course, conventions and mechanics in writing may vary depending on the content of a paper as well as the general style used. But there are still a number of conventions that must be considered and followed by modern college students:
Conditionally divide the material into small parts;

Follow the structure: thesis-argument-conclusion;

Logically connect theses and arguments;

Concisely move to a new thought;

Do not forget about the insert words;

Carefully correct the remarks;

Coordinate tasks with paragraphs;

Quote correctly;

Make the right links;

Follow the rules of spelling and grammar;

Avoid repetitions;

Properly place punctuation marks;

Start writing each new sentence with a capital letter.
Writing Conventions for Different Writing Styles
Here are the basic conventions for different styles:
Narrative writing must have a plot, characters, and installation;

Expository writing should explain, give a clear characteristic;

Descriptive writing is a detailed description of the object of study;

Argumentative writing should convince the reader by giving good arguments.
Learn some examples of conventions mentioned in this article and create quality essays quickly and easily!